Hoge kwaliteit
Enkelarmige wand Dubbele make-upspiegel is een zeer hoogwaardige wandspiegel. Het bestaat uit een frame van zamaklegering, een basis van zinklegering en een koperen tuimelaar. Het vierkante frame en de basis zijn integraal gevormd, naadloos verbonden en niet gemakkelijk te breken. Het kan worden gebruikt als wandspiegel, badkamerspiegel, vergrootspiegel, make-upspiegel en scheerspiegel.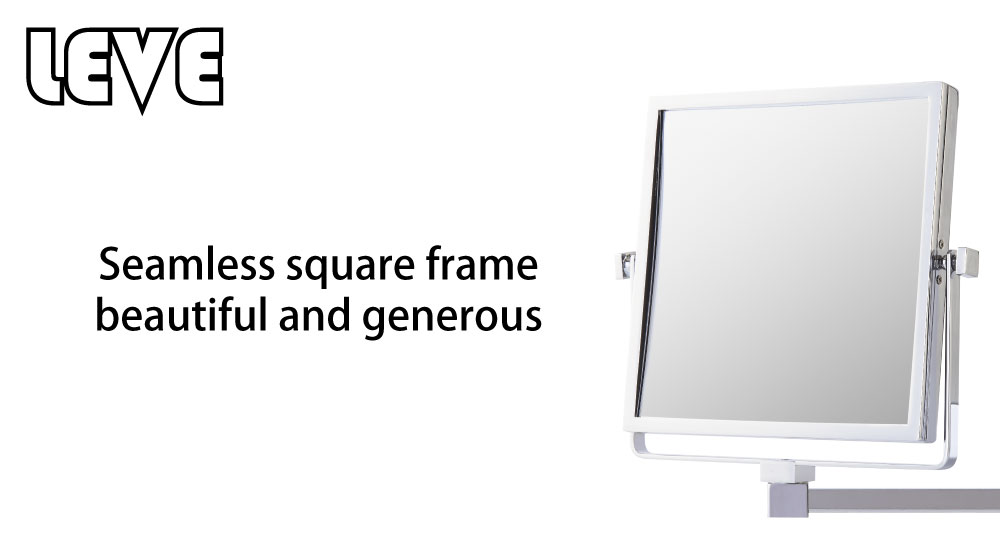 Het is een dubbele make-upspiegel, die regelmatig en 3 keer vergroting heeft. Of u nu de details van het gezicht wilt zien of het echte en volledige gezicht wilt zien, deze twee spiegels kunnen effectief aan uw vereisten voldoen.
Montage aan de muur is een effectieve manier om ruimte te besparen en het is ook een goede decoratie. Het heeft een verstelbare rocker, dus het is heel gemakkelijk te gebruiken.
Product Categorie : Make-up spiegel > Dubbele make-upspiegel