Mode en elegant
Klassieke en stijlvolle aanraakschakelaar Spiegeltafeltafel, aanraakschakelaar verschilt van gewone wipschakelaar. Touch-schakelaar kan licht maken zolang je vinger aanraakt, make-up spiegel kan licht, en dan zachtjes aanraken, make-up spiegel kan het licht uit, het is erg handig. Deze make-upspiegel is niet alleen een soort licht, het heeft 2 verschillende lichten, om dezelfde reden, je kunt het licht aanraken, je kunt de lichtveranderingen bereiken, je kunt kiezen op basis van hun verschillende omgevingen, geschikte verlichting, die eenvoudig en praktisch is . Bovendien kan deze spiegel worden gebruikt als verlichte spiegel, staande spiegel, scheerspiegel, make-upspiegel en badkamerspiegel.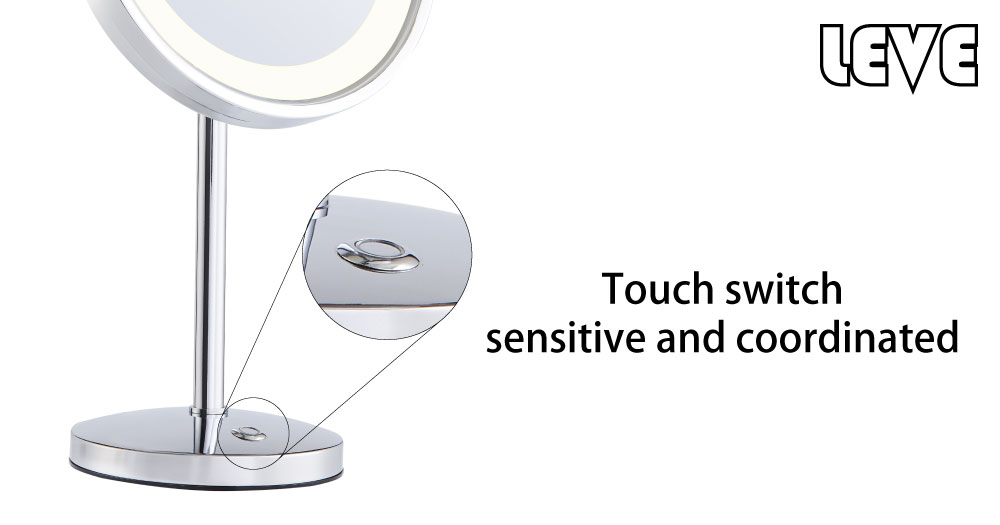 Niet alleen dat, maar ook het materiaal van deze make-upspiegel is 2 soorten, ijzer of koper. We kunnen materialen kiezen op basis van uw behoeften en de objecten die u serveert. Of het nu gaat om ijzermateriaal of kopermateriaal, door onze volwassen technologie verwerking, na het snijden, lassen, polijsten, galvaniseren, make-upspiegel zijn zeer duurzaam en hoogwaardig.
Het heeft een afmeting van 9,5 inch, meestal is het ontworpen voor mannen, dames kunnen het natuurlijk ook gebruiken om make-up te maken. Zoals we allemaal weten, moet je duidelijk die subtiele plaatsen zien om schoon en mooi te scheren, dus 5x vergroting. kan aan uw behoeften voldoen.
Product Categorie : Make-up spiegel > Vanity Table Mirror